「ディスコグラフィーを鵜呑みにするな」という名言があります。
There is an reasonable saying "Do not blindly swallow any info on the discography books".
調査開始の礎として非常に有用ですが、最終的には真偽を自分の耳で確かめ、現物を探して確認するのが王道だということでしょう。
Discographies are very useful and valuable when using as a starting point of a specific research, but after all we have to find actual vinyls and give it a real listening.
著名なディスコグラファー Michel Ruppli さんの手による5巻組 The Mercury Labels – A Discography の第5巻のシングルリリース一覧には、どの盤が SP で出たのかマークがついているのですが、これが全くアテになりません。事実、以下に紹介するこの盤も、SP で出たというマークは記されていませんでした。
For example, Volume 5 of The Mercury Labels – A Discography (by a famous discographer Michel Ruppli) has numerical listings of entire 78rpm/45rpm releases, with marked abbreviations which indicates "issued on 78rpm and on 45rpm", "issued on 45rpm only" etc. However, these marks doesn't seem to be trustworthy: actually, this 78rpm (introduced here below) is NOT marked as "issued also on 78rpm".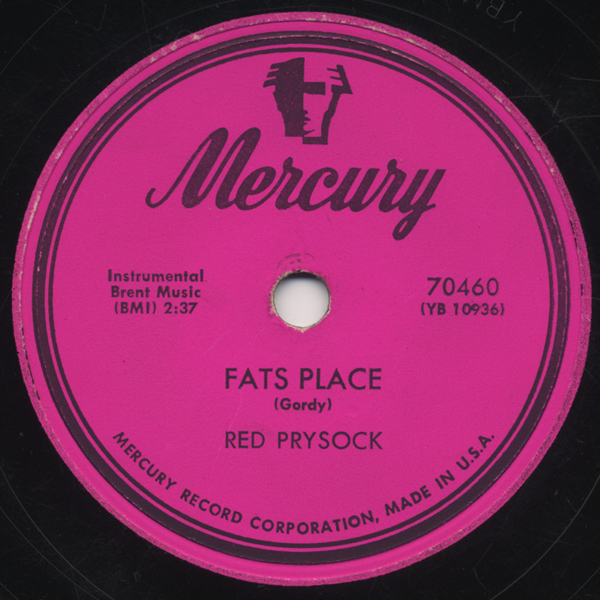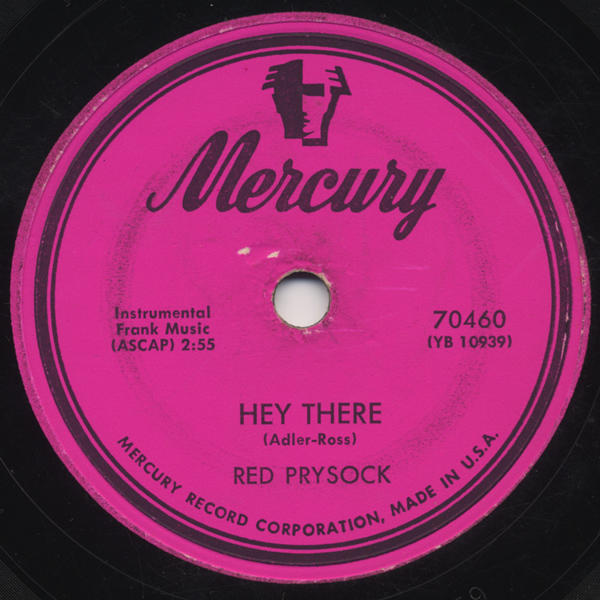 Fats Place c/w Hey There / Red Prysock
(Mercury
70460
)
Read More / 続きを読む