ME-2 "Balançamba" に続く今回は、ちょっと番号を飛ばして ME-10 の Nara Leão にいってみます。 以前と同様、 ELENCO Discography からもリンクを張ってあります。
Preceded by my previous post on ME-2 "Balançamba", let's jump to the tenth ELENCO LP album (ME-10) by Nara Leão this time (ME-3 will be featured on the next update, I hope). As always, please also refer the ELENCO Discography entry.
(本エントリは、私が別の web に 2004年 7月 17日付で掲載していたものを転載後加筆訂正したものです)
(this article was originally made public at my another web site on July 17, 2004)
これが恐らく初めて購入したブラジル盤中古 LPです。あの ナラ・レオン (Nara Leão, 1942-1989) さんの ELENCO レーベルにおけるデビューアルバムです。1963年にリリースされたオリジナルモノーラル盤。
This was the very first Brazilian used LP I ever bought – the debut album (1st issue in 1963, original mono) of Nara Leão (1942-1989) left on the ELENCO label.
ジャケットは恐ろしい程ペラペラ。薄手の無地スリーブに、表と裏の印刷紙を張り合わせただけ。1960年代の日本盤 LP や英国盤にも、薄手の紙で出来たペラジャケがありますが、これはその比ではありません。保管には細心の注意を払わないと傷めてしまいそうです。
The outer sleeve is very fragile and weak – front/back covers (printed on a thin paper) are just glued onto a plain paper sleeve. Old UK LPs (and Japanese LPs) sometimes came with very thin outer sleeves, but this Brazilian sleeve is more fragile and weak – we have to handle old Brazilian sleeves with extreme care to keep them from further damages.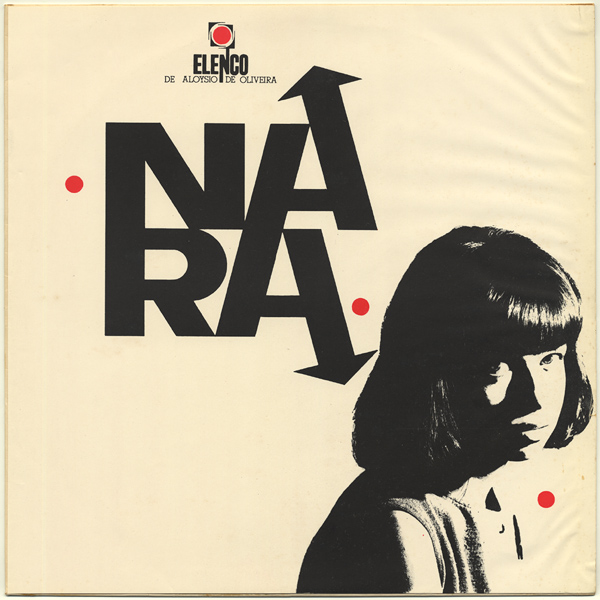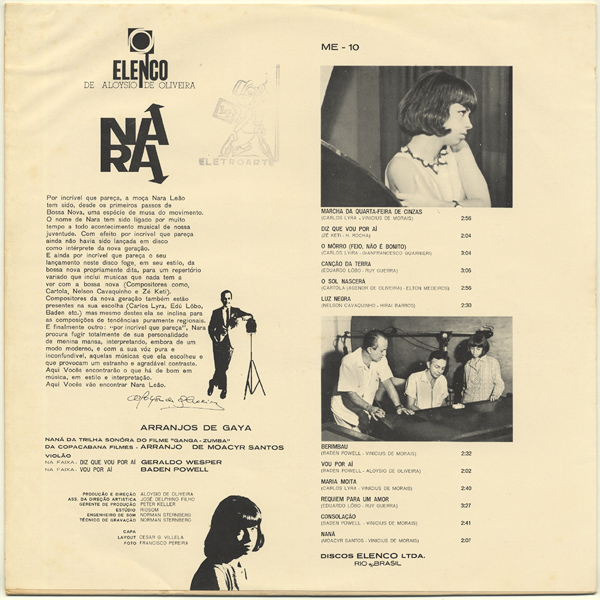 Nara / Nara Leão
(Elenco [BR] ME-10)
Amazon.co.jp で CD を買う
|
Buy this CD at Amazon.com
Read More / 続きを読む