What a sad news – all I can say right now is, please, please, Rest In Piece, Mr. Max Roach, a true innovator of rhythms and percussions . . .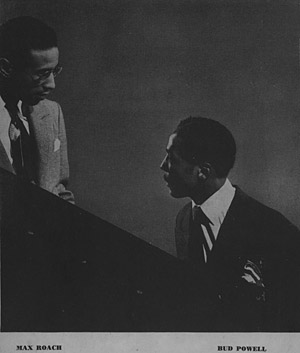 Max Roach and Bud Powell in 1949?
(taken from the back cover of Mercury MG-35012 / MG C-102 / MG C-502 "Piano Solos")
---
Similar Posts / 関連記事:
Some similar posts can be found on this website (automatically generated).