「Songs For Young Lovers / Frank Sinatra」より:
. . . あぁ、両面 D1 か D2 の西海岸プレスはどこかに落ちてないものでしょうか。
というわけで先週届きました (笑) A面が D1 で B面が D2 のプロモ盤 (東海岸プレス)。
quoted from "Songs For Young Lovers / Frank Sinatra" :
. . . if only I could find the West-Coast pressing copy with D1 or D2 on both sides!
And here it is 🙂 This promo copy (East-Coast pressing) with yellow label and D1/D2 matrix came to me last week.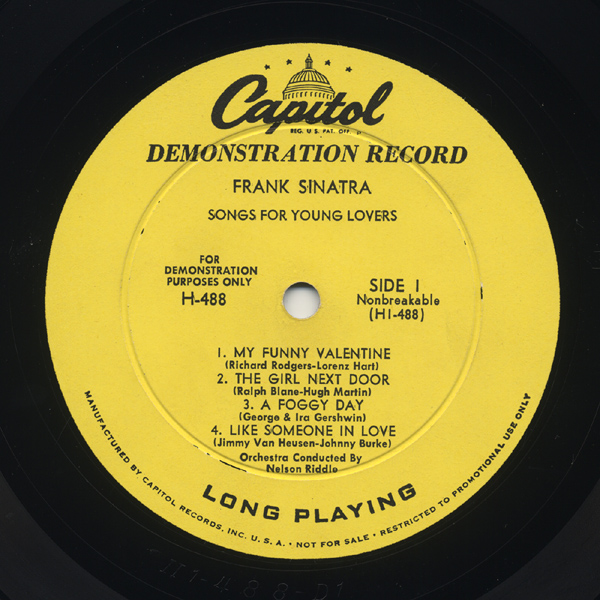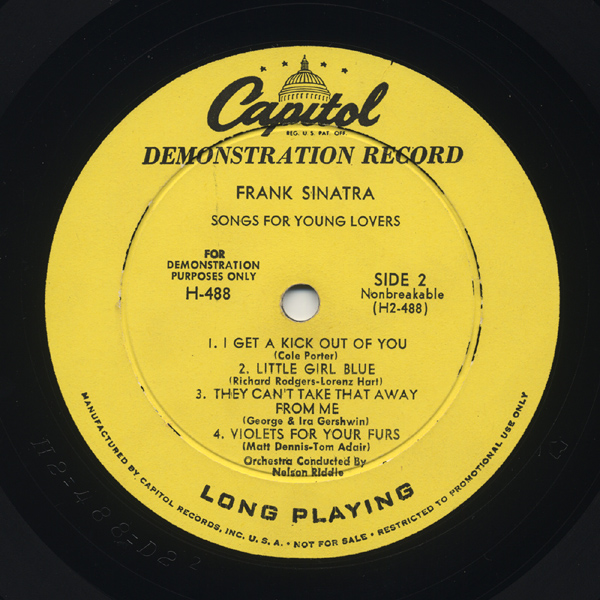 Songs For Young Lovers / Frank Sinatra
(Capitol [US] H-488)
1st variation, w/ deep groove on label, D1/D2 matrix, AES cutting, yellow label promo
Read More / 続きを読む