Her professional career both as a Jazz/Popular singer and a Hollywood actress was very short, but we will never forget your accomplishment . . . .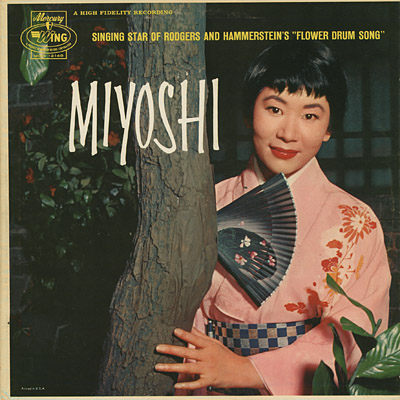 Her early career as a Jazz singer in Japan can be heard on the CD "Nancy Umeki Early Days 1950-54
".
Most of her activities as a singer after she moved to the US are all covered on Mercury label.
Others include her early years as a Jazz singer in Japan, as well as appearance on the Rogers-Hammerstein musical soundtrack "Flower Drum Song (1958 Original Broadway Cast)
".
---
Similar Posts / 関連記事:
Some similar posts can be found on this website (automatically generated).