先刻 路傍の石さんのブログ「帝都熱烈音盤解放戦線」 にて知りました。
I just happend to know the news, at 帝都熱烈音盤解放戦線, the blog dedicated to Showa-period popular songs, J-Pop idols.
デノン(旧・デンオン、DENON)が誇る、永遠のスタンダードMCカートリッジ DL-103 が 26,000円 から 36,750円 へ(カートリッジ針交換価格は 16,900円 から 23,940円 へ)、上位機種で私も長年愛用している DL-103R が 33,100円 から 44,100円 へ(交換価格は 21,500円 から 28,600円 へ)と、それぞれ値上げとのことです。
The very standard MC cartridge DL-103 will have the new price tag 36,750 YEN (367.50 USD when 1 USD = 100 JPY), while the higher version DL-103R (which I've been using with decent satisfaction for dozens of years) will be 44,100 YEN in the domestic market. The new price will be effective staring on October 1, 2013, according to the above news release.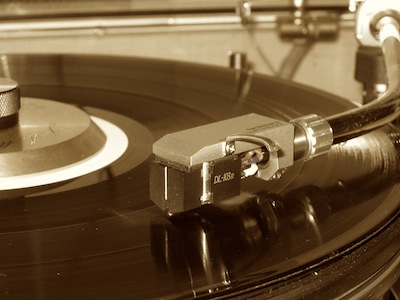 レコードの生産量は年々復活しているとはいえ、所詮は好事家向けの小さなマーケット。生産中止や撤退ではなく、技術や製品が残ることに感謝するべきなのかもしれません。
Phono cartridges has been facing small and niche market (although sometimes we see the news vinyl market is surprisingly growing back every year). We must rather thank DENON's decision, not to withdraw from the phono cartridge market but to raise the prices to keep their technology, history and products available.
---
---
Similar Posts / 関連記事:
Some similar posts can be found on this website (automatically generated).